~The Cosmology Discussion Thread~
Understanding the Large Scale Universe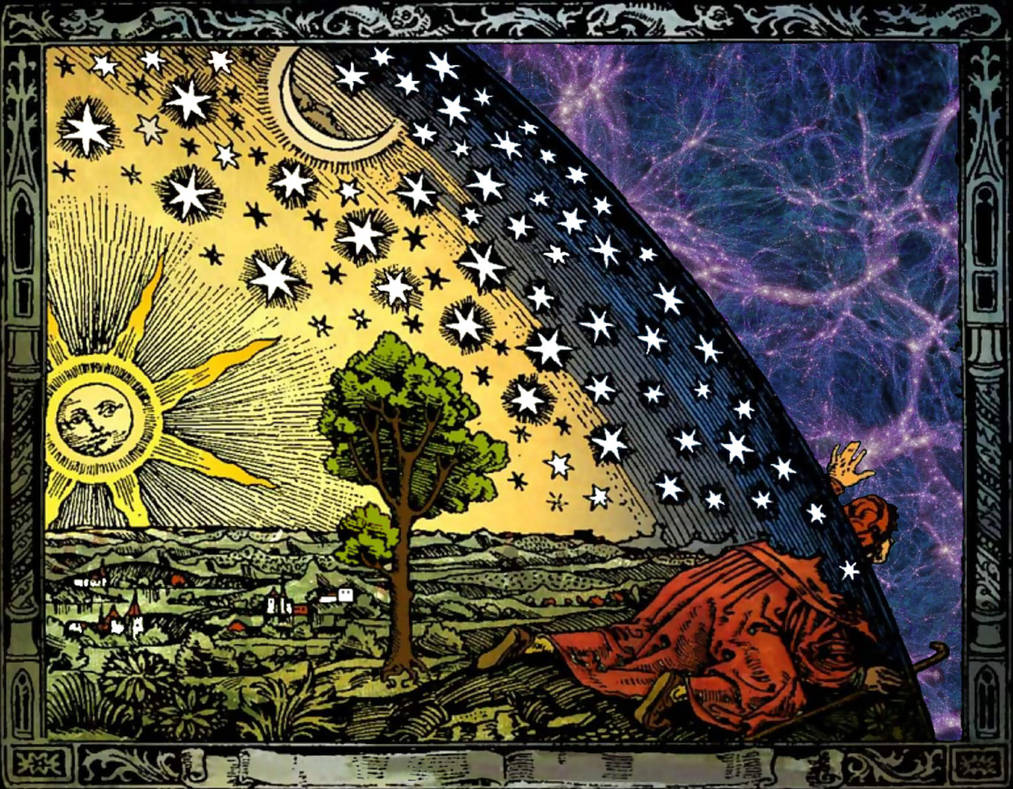 In this thread I will be primarily answering any questions you all may have (feel free to use this as a Q&A!), and promoting discussions.  I will also use this space to drop in larger, more detailed posts about specific subjects in cosmology.  I will use computer simulations to show the evolution of different kinds of universes and explore their behavior, discuss cosmological observations, what our universe is made of, how it has evolved, and how astronomers figured all this complicated stuff out.
Table of Contents:  
(Will be updated over time)
A History of Cosmology:  How has our understanding of the universe changed with time?  From the Ancients to today.
Tools and Observations:  How do we measure the universe?
Contents of the Universe:  What is the universe made of, and how do we know?
The Dark Universe:  The two great mysteries.  What are dark matter and dark energy?
The Shape of the Universe:  Understanding the spatial curvature.  Density = Geometry.
Mathematical Background:  Applying physics to understand how the universe evolves.  The Friedmann Equations.
The Concordance Model:  The Lambda-CDM model of cosmology, our current best description of our universe.
The Beginning of the Universe:  Understanding the Big Bang.
A History of the Universe:  From the Big Bang to the present.
The Fate of the Universe:  Future evolution.  Heat death, Big Crunch, or Big Rip?  Density = Destiny.
Beyond the Concordance Model:  What other possibilities are there?  Before the Big Bang?  After Heat Death?
Other Kinds of Universes:  Hypothetical Cyclic "Bouncing" Model.
Multiverses?   ¯\_(ツ)_/¯
Miscellaneous:  Common Questions and Misconceptions:
Title Image:
Inspired by the classic 1888 "Flammarion" engraving.  A traveler reaches the edge of the known world and, peering past the firmament of stars, discovers the cosmos.  The background is a slice of a computer simulation of the universe on large scales, showing the "Cosmic Web", a gigantic structure of sheets and filaments of galaxies.